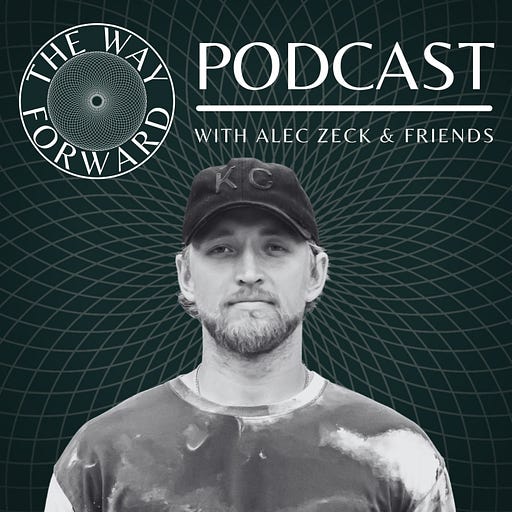 Jul 21, 2021 • 1HR 4M
(E30) Dr. Asia Muhammad: Naturopathy, Culture, and Questioning Authority
We're charting the path towards, health, freedom, and awareness for all of mankind. For more information, visit http://thewayfwrd.com
Dr. Asia Muhammad values the power of lifestyle modifications to achieve optimal health. She uses evidence-based medicine to provide individualized care in her practice. As a naturopathic doctor, she is able to provide care in the realm of nutrition, exercise recommendations, supplementation, botanical medicine, and mind-body therapies such as hypnosis. Asia received her Doctorate in Naturopathic Medicine from Southwest College of Naturopathic Medicine in 2014 and completed a three year independent residency at Arizona Digestive Health. She received her BS in Chemistry and Biology from Middle Tennessee State University in 2010.  In her spare time, she enjoys connecting with her community to provide  nutrition and exercise education.
Website: www.AsiaMuhammad.com
The Way Forward would like to thank our podcast sponsors Jack Henry Co, Joey's Hot Sauce, and Somavedic Technologies.
For natural, men's grooming products that don't have added junk (no greenwashing here), visit https://www.jackhenry.co and enter promo code TWF at checkout for 20% off.
Looking for a great organic, sugar-free hot sauce? Maybe some truffle hot sauce? Check out https://www.joeyshotsauce.com and enter promo code TWF for 20% off your order.
EMF exposure is all around us! Need to harmonize your environment and limit the negative effects of EMFs? Check out https://www.somavedic.com. Somavedic technologies is backed by loads of science which can be found on their website. Enter promo code TWF at checkout for 10% off your order.