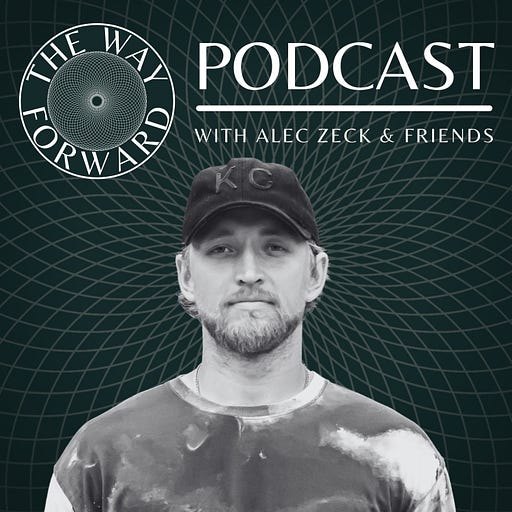 Jun 16, 2021 • 1HR 27M
(E25) Dr. Andrew Kaufman, Germs, Disease, and the Science - S2E5
We're charting the path towards, health, freedom, and awareness for all of mankind. For more information, visit http://thewayfwrd.com
Andy Kaufman, M.D. is a natural healing consultant, inventor, public speaker, forensic psychiatrist, and expert witness. He completed his psychiatric training at Duke University Medical Center after graduating from the Medical University of South Carolina, and has a B.S. from M.I.T. in Molecular Biology. He has conducted and published original research and lectured, supervised, and mentored medical students, residents, and fellows in all psychiatric specialties. He has been qualified as an expert witness in local, state, and federal courts. He has held leadership positions in academic medicine and professional organizations. He ran a start-up company to develop a medical device he invented and patented.
For more on Dr. Kaufman, please visit https://andrewkaufmanmd.com/
The Way Forward would like to thank our podcast sponsors Jack Henry Co, Joey's Hot Sauce, and Somavedic Technologies.
For natural, men's grooming products that don't have added junk (no greenwashing here), visit https://www.jackhenry.co and enter promo code TWF at checkout for 20% off.
Looking for a great organic, sugar-free hot sauce? Maybe some truffle hot sauce? Check out https://www.joeyshotsauce.com and enter promo code TWF for 20% off your order.
EMF exposure is all around us! Need to harmonize your environment and limit the negative effects of EMFs? Check out https://www.somavedic.com. Somavedic technologies is backed by loads of science which can be found on their website. Enter promo code TWF at checkout for 10% off your order.