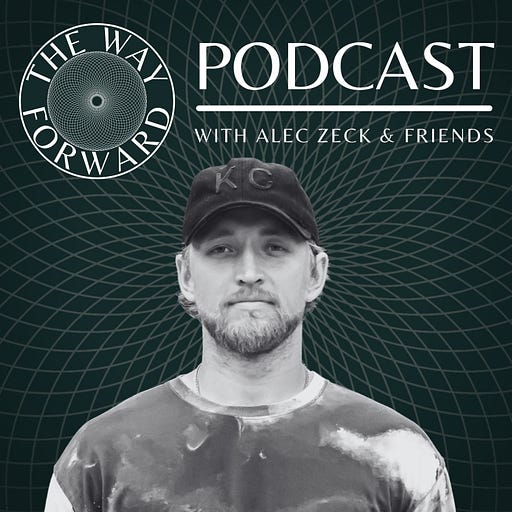 Nov 14, 2020 • 1HR 3M
(E12) Dr. Ben Tapper, Chiropractor- Life, Liberty, & the Pursuit of Health
The Way Forward podcast features conversations, interviews, panel discussions, and presentations with some of the most prominent leaders in mind-body-spirit wellness, oneness, free thinking, individual sovereignty, and living in service to others. The Way Forward is hosted by Alec Zeck, often featuring John Walker, Andrew Genovese, Chad Asana, Jacob Diaz, Christine Yole, and many others as co-hosts.
Dr. Ben Tapper is a chiropractor, natural health, & health freedom advocate. With a father who was a chiropractor, the natural healing profession was always a part of Dr. Tapper's life. When he or a member of his family had a cold, slip and a fall or any other ailment, chiropractic was their go-to solution. During his career as a Chiropractor,
Dr. Tapper has focused on the mind/body/spirit connection, & helped his patients understand the meaning of true health outside of allopathic medicine. He has campaigned for dr. Ron Paul, is a huge believer in individual liberties, and works to educate the public on the importance of individual sovereignty & natural health.
For more information on Dr. Tapper, please visit https://www.thewellnesspointe.com/dr-ben-tapper/
follow Dr. Tapper on Social Media at:
Https://www.Instagram.com/Dr.BenTapper