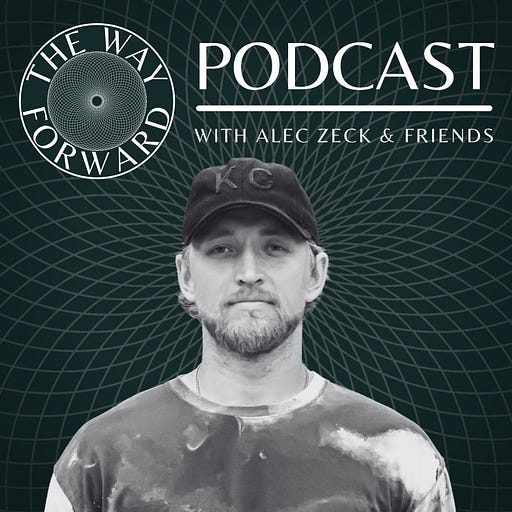 Oct 2, 2020 • 58M
(E05) Dr. Jo Yi, Holistic Psychiatrist
The Way Forward podcast features conversations, interviews, panel discussions, and presentations with some of the most prominent leaders in mind-body-spirit wellness, oneness, free thinking, individual sovereignty, and living in service to others. The Way Forward is hosted by Alec Zeck, often featuring John Walker, Andrew Genovese, Chad Asana, Jacob Diaz, Christine Yole, and many others as co-hosts.
Dr Joseph Yi is a Holistic Psychiatrist, Board Certified in Addiction Medicine.

He is the Cofounder of Modern Behavioral which is an outpatient Holistic Psychiatric group that serves Bucks County, Pennsylvania.

He is also the CEO of Beyond Recovery, a supplement line devoted to serving those in the Mental wellness and Recovery community.
For more information, please visit: 
-https://modernbehavioral.com/joseph-yi-md/
Follow Jo Yi on social media: 
Instagram: https://www.instagram.com/joyimd/