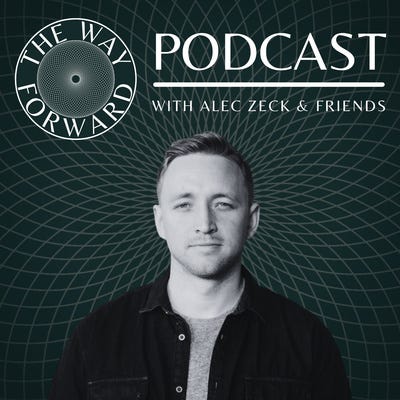 Aug 30, 2021 • 11M
Bonus Episode: What the $%!& Do You Mean "V!ru$e$ Don't Exist"?
The Way Forward podcast features conversations, interviews, panel discussions, and presentations with some of the most prominent leaders in mind-body-spirit wellness, oneness, free thinking, individual sovereignty, and living in service to others. The Way Forward is hosted by Alec Zeck, often featuring John Walker, Andrew Genovese, Chad Asana, Jacob Diaz, Christine Yole, and many others as co-hosts.
Are you confused and frustrated by people saying "¥!ru$e$ don't exist"?
 I hope this short bonus episode will provide the necessary context and add clarity to what we actually mean.