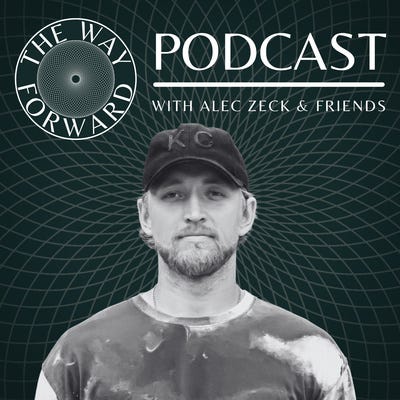 Apr 27, 2022 • 1HR 8M
(E43) People over Politics with Reinette Senum
The Way Forward podcast features conversations, interviews, panel discussions, and presentations with some of the most prominent leaders in mind-body-spirit wellness, oneness, free thinking, individual sovereignty, and living in service to others. The Way Forward is hosted by Alec Zeck, often featuring John Walker, Andrew Genovese, Chad Asana, Jacob Diaz, Christine Yole, and many others as co-hosts.
By now I think everyone is familiar with my stance on politics- I think we have an illusion of choice and democracy, our votes don't count, and presidents are selected, not elected.
But is there merit to politics at a local or state level? I think it's worth exploring. Both California Gubernatorial Candidate Reinette Senum and her campaign manager, Melissa Grace offered a perspective that has made me reconsider the validity of voting on the local level. 
All I know is that Reinette Senum and Melissa are amazing human beings with a big hearts for health, health freedom, and sovereignty, and Reinette also happens to be running for Governor of California! 
As always though, explore for yourself!
Important dates mentioned in the episode:
May 2nd 6:30pm PST-- virtual telethon for Reinette hosted by Kevin Jen/Melissa Grace with Christiane Northrup, and other guests
May 9th-- ballots go out
June 7th-- primary election
For more information on Reinette, please visit: Www.electreinette.com